Member Directory
Margaret P. Amsden

, CPA, MST, AEP

CPA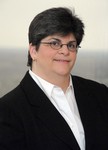 Wipfli, LLP
2000 Town Center, Suite 1800
Additional Information:
Margaret is a shareholder in the firm's Private Client Services practice, committed to cultivating a culture of learning among clients, colleagues and team members by being both strategic & informative. As the point person for individual, estate and succession planning tax strategies and entity structuring, I interpret tax legislation, working proactively with clients to realize the best possible advantage. As clients focus on operating, growing and transitioning their businesses, my team and I stay abreast of ever-evolving federal and state tax legislation to determine how these changes impact an overall plan.
Return to Member Search Results
The unauthorized use of member contact information obtained from this website and related material is expressly prohibited, as is the use of the "send a message" contact form for solicitation purposes. The member profile information is self-reported, and the FEPCMD and its Board of Directors take no effort to validate all entries on the additional information section of the profile.