FEPCMD Member/Guest Meeting
Date:
Tuesday, July 16, 2019
Location:
Ford Field Hall of Legends, 2000 Brush Street, Detroit, MI 48226
Speaker:
David Dubensky, CEO, Ford Land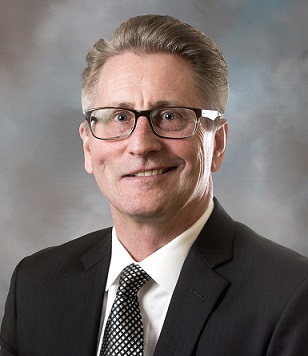 REGISTRATION IS CLOSED FOR THIS EVENT. PLEASE REVIEW UPCOMING EVENTS ON THE LEFT SIDE OF THE HOME PAGE.
Cocktails: 5:30 pm to 6:30 pm
Optional Tour of the Detroit Lion's Locker Room & Entrance to Ford Field Through The Tunnel for Photo Ops
5:45 pm to 6:15 pm / only available to those who prepay for this option - $10.00 per person
Presentation During Dinner: 6:30 pm to 7:30 pm
PRESENTATION OUTCOMES:
Get current updates regarding Ford's new project at the 100+ year old Michigan Central Station in Corktown. Ford plans to use the building as an "innovation hub" which will house teams working on the future of mobility—think self-driving cars, ride sharing etc. The company's headquarters are just a short distance away in the Detroit surburb of Dearborn but Bill Ford, the company's executive chairman, told Fortune that having a presence in the city became increasingly important to him. "I started thinking about Detroit and specifically our need to integrate into the city streets and services for testing and learning as we think about the future of transportation."
Dave Dubensky is appointed Chairman and CEO of Ford Land effective January 1, 2017.
In this role Dubensky leads a global team with responsibility for real estate, engineering and construction, energy and sustainability, dealership design, workplace design, and facility management services for Ford Motor Company. In addition, he oversees Ford Land's commercial real estate development, management and leasing in metro Detroit.
Most recently, Dubensky was President & Managing Director, Ford Motor Private Limited, a subsidiary of Ford Motor Company with responsibility for Ford's global business services operation headquartered in Chennai, India.
Dubensky began his career at Ford Motor Company more than 25 years ago and has served in management, finance, strategy, analytics, automotive credit and audit roles in the United States, Mexico and Japan.
Related Document(s):