Annual Meeting & Retirement Planning Presentation
Date:
Thursday, November 1, 2018
Location:
Oakland Hills Country Club, 3951 W. Maple Rd, Bloomfield Hills, MI 48301
Speaker:
Tom Hegna, CLU, ChFC, CASL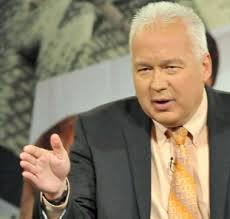 REGISTRATION IS CLOSED FOR THIS EVENT. THE NEXT FEPCMD DINNER EVENT IS SCHEDULED FOR 2-12-19.
5:30 pm - Cocktails
6:30 pm - Dinner & Annual Meeting
6:45 pm - Presentation
Tom Hegna ,CLU, ChFC, CASL, is an author, speaker, and economist. He has been an incredibly popular industry speaker for many years and is considered by many to be THE Retirement Income Expert! As a former Senior Executive Officer at New York Life, retired Lieutenant Colonel, and economist, Tom has delivered over 5,000 seminars, helping Baby Boomers and seniors retire the "optimal" way. He has condensed a large chunk of his considerable knowledge into four of his books: (1) Paychecks and Playchecks: Retirement Solutions for Life, which is in the top 1% of any book ever sold, (2) Retirement Income Masters: Secrets of the Pros that compiles the very best practices from the top retirement experts in the country. (3) Paycheques and Playcheques, Retirement Solutions for Canadians, And most recently, (4) Don't Worry, Retire Happy! Seven Steps to Retirement Security, which is based on his popular Public Television Special that has played in over 40 million homes in the US and Canada.
Tom specializes in creating simple and powerful retirement solutions based on math and science – not opinions. He has the unique ability to pump up a crowd, make people laugh, and solve complex financial problems using easy-to-understand words, ideas and stories.
By 2013, Tom qualified for the Elite "Million Dollar Speakers Group" of the National Speakers Association (NSA). This is the top ½ of 1% of Professional speakers in the world.
Related Document(s):